Let Me Draw Your Employees Funny For FREE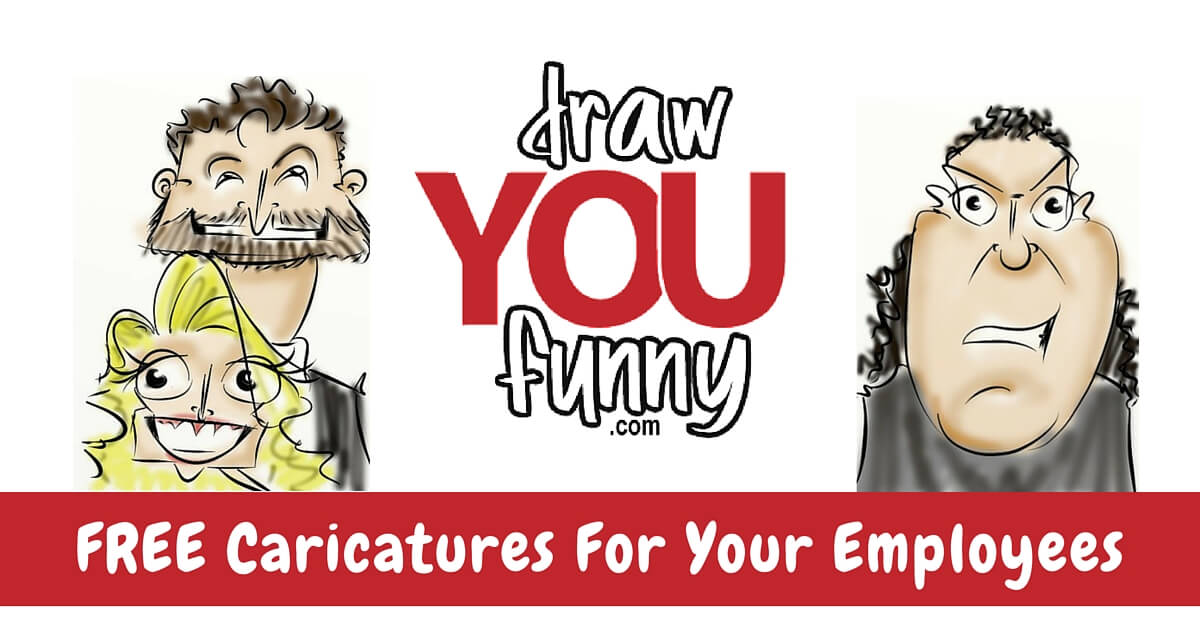 Most businesses or corporations don't realize how much their employees appreciate caricatures; therefore, owners or human resource departments never think of inviting a caricature artist into their office or to their company party because they underestimate the happiness that comes from caricatures.
Because of this I am allowing businesses to take my caricature drawing skills for a test drive.
Here's how it works…
1. Schedule a time
Email Kurt (that's me) to set up a time when I can come to your office. As long as it is in Salt Lake County there is no travel fee. If it is outside Salt Lake County, you may need to cover a small travel expense.
I also require that your office location have more than 50 employees.
2. Kurt sets up shop in your shop
When the scheduled day arrives, I will come to your lobby, break room, or somewhere out of the way and set up my drawing pad, printer, and caricature skills and start drawing. This is a great time to recognize your employees and tell them to line up and be drawn funny.
3. Sit back and watch your employees laugh
This part will amaze you! Once I start to draw you will not be able to anticipate how much they will laugh and they will love the fact that they have funny art work to share with their co-workers and hang in their cubicle. Each person will sit for 2-3 minutes while I draw and then they will receive a free 5″  by 7″ colored copy of their caricature. I will even give them the option of receiving a digital copy so they can share it on Facebook.
4. After 60 minutes I pack up and go home… Unless you want me to stay
Once the sixty minutes is up, I'll thank everyone that participated and head home. If the laughing gets out of control and they demand I stay and draw longer, I'll gladly stay and charge my normal hourly rate ($150).
I guarantee your employees will talk about the event for months, and they will know their boss cares about their happiness. We don't have to tell them it didn't cost you anything.
Email me now and let's set up a time to draw your employees funny!